Home
SESELJ WANTS CIA DOCUMENTS ON JOVICA STANISIC
Stanisic is mentioned in Seselj's indictment as 'one of high profile members of the alleged joint criminal enterprise'. Seselj has now requested the disclosure of the documents the Tribunal has received from the CIA about 'the constructive contribution' of the former Serbian secret police chief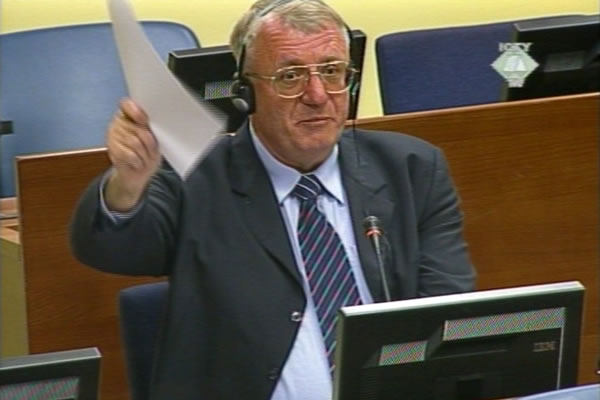 Vojislav Seselj in the courtroom
Leader of the Serbian Radical Party Vojislav Seselj has requested that documents the Hague Tribunal received from the US intelligence service be immediately disclosed to him. The documents refer to Jovica Stanisic, former chief of the State Security Department, allegedly CIA's key man in Belgrade.
In his motion 414 Seselj refers to a recent article published by Greg Miller in the
Los Angeles Times
claiming that Stanisic had been 'CIA's key man in Belgrade' for eight years and that the US intelligence service handed over documents to the Tribunal confirming Stanisic's 'constructive contribution' to its operation. Noting that Stanisic was mentioned as 'one of high profile members of the alleged joint criminal enterprise' in the indictment against Seselj, the Serbian Radical Party leader had requested that the Trial Chamber issue an order for immediate disclosure of all documents made available to the Tribunal by the CIA which deal with the former chief of the Serbian secret police.
Seselj attached to his motion the copies of Miller's article in the
Los Angeles Times
and comments about the article published in the Serbian press.