Home
JUDGES WANT A NEW MEDICAL TEAM FOR SESELJ
The Trial Chamber has ordered the Registrar to appoint a new medical expert team to examine the accused Serbian Radical Party leader and determine 'if the health of the accused is consistent with the detention regime in the UN Detention Unit'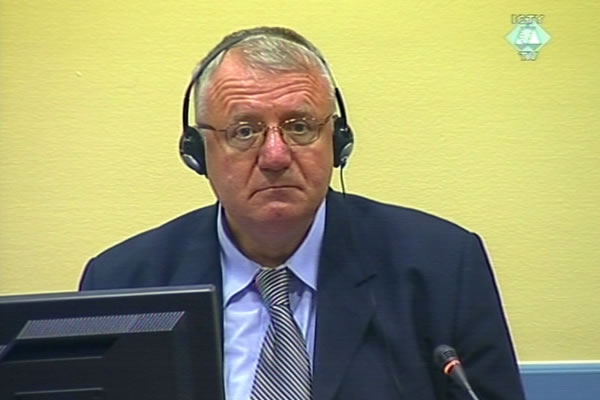 Vojislav Seselj u sudnici Tribunala
Judge Antonetti's Trial Chamber has ordered the Tribunal's Registrar to appoint a three-member expert team to examine the accused Vojislav Seselj and submit a report on his medical condition within a month. This time, the experts are to give their opinion 'if the health of the accused is consistent with the detention regime in the UN Detention Unit'.
Seselj has previously refused to be examined by the experts appointed by the ICTY Registry, including Russian cardiologist Sergei Nikolaievich Avdeyev. The Trial Chamber has this time appealed to the accused to cooperate with the new expert team and grant the doctors access to his medical records.
On Saturday, 10 March 2012, Seselj was transferred back to the Tribunal's Detention Unit, after a bit more than 24 hours in hospital. The nature of the medical problems that had led to his hospitalization and the medical interventions have not been made public. Seselj has prohibited the disclosure of any information on his health to the public and the judges.
The Tribunal's schedule for this week indicates that the accused Seselj will begin presenting his closing argument on Wednesday, 14 March 2012, in the afternoon.