Home
JUDGE MERON'S THIRD PRESIDENTIAL TERM OF OFFICE
The first 'multi-party' presidential elections ended with the victory for the incumbent president Meron. Twelve permanent judges voted for Judge Meron, and his opponent, Judge Kwon, got six votes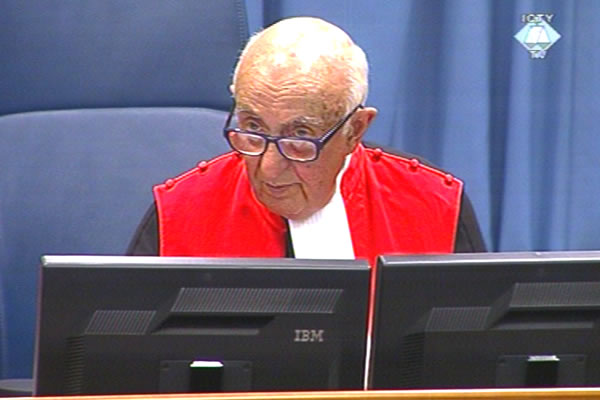 Theodor Meron, president of the Tribunal
US judge Theodor Meron was elected as the new-old president of the International Criminal Tribunal for the former Yugoslavia. His last term of office started in November 2011.He had previously served as president from 2003 to 2005. Meron's third term of office will begin on 17 November 2013. In March 2012, Meron was appointed president of the so-called Mechanism for the International Criminal Tribunals for a four-year term.
These were the first 'multi-party' elections at the Tribunal, with two tickets for the president and vice-president. Judges Meron and Agius headed the first ticket, while judges Kwon and Orie were on the other ticket. The 18 permanent judges first cast their votes for the Tribunal's president. Judge Meron got 12, and Judge Kwon six votes. After that, the President-elect nominated Judge Agius as the vice-president, and he was unanimously elected. This in fact means that Judge Agius got more votes that President Meron.
Judge Thedor Meron, who has already served two terms as the president, was born on 28 April 1930 in the Polish city of Kalisz.