Home
BRITISH PRISONS FOR THE HAGUE CONVICTS
Great Britain is the tenth European state to place its "prison capacities" at the disposal of the Tribunal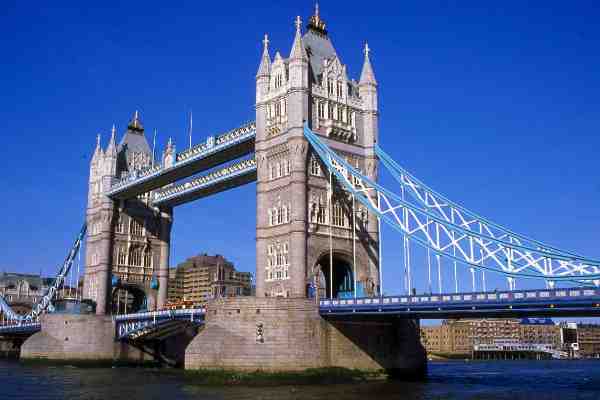 Tower Bridge in London
Great Britain is the tenth European state to place its "prison capacities" at the disposal of the Tribunal. The Agreement on the enforcement of the sentences was signed in The Hague yesterday by the British Ambassador Colin Budd and Deputy Registrar of the Tribunal, David Tolbert.
According to the Statute of the Tribunal, those convicted of war crimes serve their sentences in the prisons of UN member states which have indicated to the Security Council their willingness to accept convicted persons in their penitentiaries. Before Great Britain, such agreements were signed by Italy, Finland, Norway, Sweden, Austria, France, Spain, Denmark and Germany. In the case of Germany, however, a special ad hoc agreement must be signed before any convict is sent to serve his or her sentence there.
The agreements on the enforcement of the sentences set a balance between the primacy of the Tribunal and the obligation to enforce the sentence in accordance with the legislation of the country providing "prison services". States are bound by the length of the sentence imposed by the Tribunal and may not change the duration. Furthermore, "host states" must seek the approval of the President of the Tribunal if they wish to change the conditions of imprisonment of a person convicted by the Tribunal. The conditions are determined by the national law, but are subject to the supervision of the Tribunal and must be in keeping with minimum international standards. The agreements also envisage the possibility of a pardon or commutation of a sentence in accordance with the national law, but this can be done only under the supervision of the President of the Tribunal, who must consult the judges on this issue. If the President does not agree to the proposed pardon or commutation, the convict shall be returned to the Tribunal prison, until a new country is selected where he or she will continue to serve their sentence.
Thirteen persons convicted by the Tribunal are currently serving their sentences in the prisons of the countries which have signed the agreement with the Tribunal and several are awaiting the decision of the Registry, which must select an appropriate prison for them, in consultation with the judges.
The countries providing "prison services" naturally have a say in the process. Some of them have set special terms. For instance, Finland has let it be known that it does not want to play host to the "leading war criminals", who will have to be put in maximum security institutions, which do not exist in that Scandinavian country.