Home
DEADLINES MULTIPLY IN SESELJ'S CASE
On 30 March 2015, the Appeals Chamber ordered Judge Antonetti's Trial Chamber to 'immediately' order Seselj to return to the Tribunal's detention unit in The Hague. The prosecution then filed a motion asking the appellate judges to speed up the procedure by instructing the Trial Chamber to issue its order 'within 24 hours' instead of 'immediately'. Now the Appeals Chamber has called Seselj to respond to the prosecution's motion within 72 hours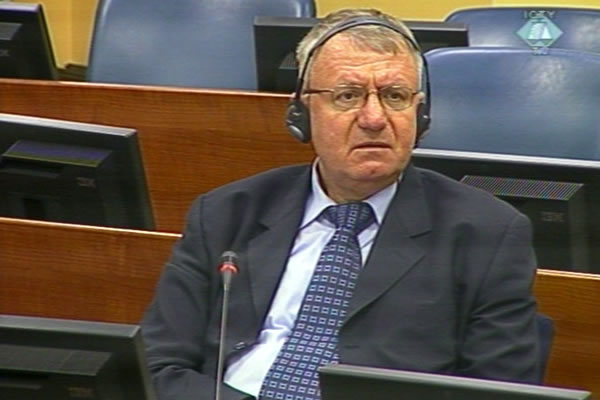 Vojislav Seselj in the courtroom
It has been almost four weeks since the Appeals Chamber ordered the Trial Chamber to 'immediately' suspend Seselj's provisional release. Since then,Judge Antonetti's Trial Chamber has asked the Registry to collect all the relevant information on the health of the accused. The prosecution, in turn, has again urged the Appeals Chamber to instruct the trial judges to order Seselj's return to The Hague 'within 24 hours'.
Acting on the prosecution's latest motion, the appellate judges concluded that the 'urgent' label and the interests of justice demand that Seselj respond to the prosecution motion more expeditiously. Consequently, Seselj was ordered to respond, if he decides to, within three days of the receipt of the Appeal Chamber's order.
Vojislav Seselj was provisionally released on humanitarian grounds in order to be able to await in Serbia his judgment for crimes against humanity in Vojvodina, Croatia and Bosnia and Herzegovina. Seselj had to comply with two conditions during his stay in Serbia: not to threaten victims and witnesses and to return to The Hague when the Trial Chamber orders him to do so. In the prosecution's view, given his public statements that he would not return voluntarily to The Hague, the accused has obviously violated one of the conditions. This is why, the prosecution argues, Seselj should be brought back urgently to the Tribunal's Detention Unit.