Home
'LIFE SENTENCE' AT THE TRIBUNAL: HOW LONG DOES IT LAST?
In the decision denying General Stanislav Galic's motion for early release, Theodor Meron, president of the Mechanism for International Tribunals, has specified for the first time the length of time lifers have to serve before being considered for early release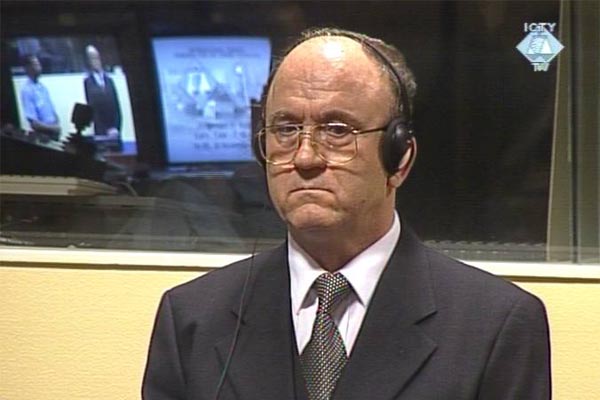 Stanislav Galic during sentencing
In October 2014, German Justice Ministry formally notified the Mechanism for International Tribunals that under the German law, General Stanislav Galic was eligible for early release. The Mechanism is in charge of the Tribunal convicts and their sentences. General Galic serves his life sentence in Freiburg.
The former commander of the Sarajevo-Romanija Corps, part of the Republika Srpska Army, has spent 15 years in prison since his arrest in December 1999. In line with the German law, this is the minimum a lifer must serve before being considered for early release.
International tribunals are not bound by national jurisdictions and they are free to apply their own criteria and rules in deciding on early release. Also, particular importance is given to the equal treatment of the accused convicted in The Hague and in Arusha. Consequently, in December 2014 President Meron dismissed Galic's motion for early release. Now, a detailed statement of reasons for Judge Meron's decision has been published.
The key argument is that life in prison is the gravest sentence the tribunals for the former Yugoslavia and Rwanda can render. As a result, persons convicted to life cannot be released earlier than those who received a specific sentence, such as 20 or 30 years in prison. Since they cannot be granted early release before they have served two thirds of their sentence, lifers cannot expect to be released before they have served two thirds of the longest sentence handed down by the two international tribunals. At this point, the longest prison sentence, 45 years, has been imposed by the Tribunal in Arusha.
The accused sentenced to life in The Hague and Arusha will thus have to remain in prison for at least 30 years. Consequently, General Galic, who was found guilty of the campaign of artillery and sniper terror in Sarajevo, is only about half way there.
Vujadin Popovic and Ljubisa Beara, convicted of the gravest crimes in the Srebrenica genocide, and Milan Lukic, sentenced to life for the crimes in Visegrad, have served just a third of the 30-year minimum. Zdravko Tolimir, sentenced to life in prison for genocide in Srebrenica, has at least 22 years until he meets requirements for early release.