Home
ICTY REGISTRAR REFUSES TO BE SESELJ'S 'CENSOR'
Verifying the contents of books published by the accused is not in the mandate of the ICTY Registry, John Hocking says in his reply to the Trial Chamber in the Vojislav Seselj case. The Trial Chamber ordered the Registry to check if the new books written by the accused Serbian Radicals' leader contain any confidential information on protected witnesses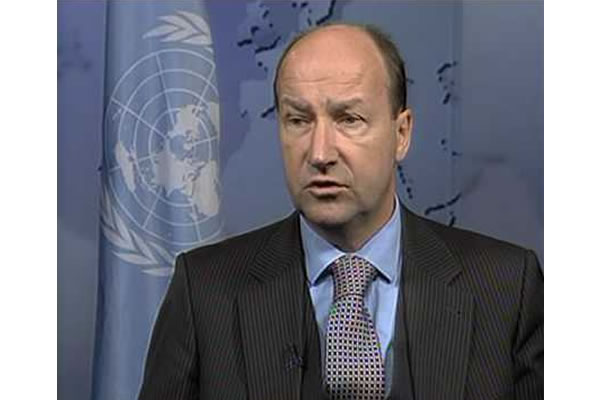 John Hocking, sekretar Međunarodnog krivičnog suda za bivšu Jugoslaviju
The ICTY Registry is not authorized to verify if works published by an accused contain confidential information; it does not have either the funds or the expertise to do that. The responsibility for that lies on the accused and cannot be transferred to the Registry. John Hocking, the ICTY Registrar, argued in his motion submitted to the Trial Chamber sitting in the Vojislav Seselj case, with presiding judge Antonetti and judges Lattanzi and Harhoff.
The Registrar replied to the oral order the Trial Chamber issued on 12 January 2010, telling the Registry to go through Seselj's books, ready for publication, and search for confidential information or any information about the identity of protected witnesses.
The Registrar notes that the Registry has the duty to assist chambers, judges and the prosecution in their work, to manage the work of all Tribunal's services and maintain public relations. It would be inappropriate, Hocking noted, for the UN resources to be used on proofreading the books authored by an accused.
The motion goes on to say that the process of checking the books requires that a person doing that should be familiar with the case. It is not enough to check if the books mention names of protected witnesses, the Registrar notes. As the Trial Chamber is aware, confidential information can be disclosed and someone's identity can be revealed even if their names and personal data are not explicitly stated. That is why it is not enough to just read each word in those books; a sound knowledge of the context and facts related to the case are necessary. The Registry officials 'do not have that expertise", the motion concludes.
The Registrar finally reminds the court that special instructions were adopted in 2005 for handling the motions using impolite and offensive language. At a hearing on 12 January 2010, the accused Seselj himself said that the titles of his books about judges Bonomy, Parker and Kwon were just that, 'offensive, even lascivious'.
The Registrar refuses to 'sign off on a publication that uses offensive language directed at the Tribunal's judges or staff', concluded the motion submitted to the Trial Chamber in the case against the Serbian Radicals' leader.