Home
PROSECUTION CONCERNED BECAUSE OF RELEASE OF CONVICTS FROM BH PRISONS
The Tribunal's Office of the Prosecutor is 'concerned' because of the release from prisons in BH of ten persons convicted of war crimes during the war in Jajce and Capljina and of the genocide in Srebrenica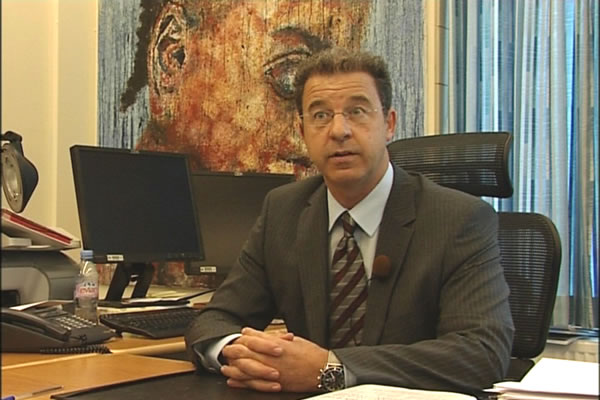 Serge Brammertz, chief prosecutor of the Tribunal
The International Criminal Tribunal for the former Yugoslavia's Office of the Prosecutor is 'concerned' because of the recent release from prisons in BH of ten convicted persons.
On Monday, the Appellate Division of the Court of BH issued a decision to end the sentence for ten persons who had been convicted of the crimes in Jajce and Capljina and the genocide in Srebrenica. In line with the decision, all ten convicted individuals were released.
'We do fully understand the disappointment among the family members of the victims of crimes for which these individuals were convicted', the OTP replied when asked by the SENSE Agency to comment on the decision of the Appellate Division of the Court of BH, adding that they have 'taken note of the decision' but haven't seen it and therefore could not comment on its contents.
'The responsibility for this matter lies solely with the judicial institutions of BH. We also call upon them to take all possible measures to ensure that the individuals concerned will appear in court', the Tribunal's OTP stated. Finally, the OTP 'noted with concern' that the new situation 'may have a negative impact on the implementation of the national War Crimes Strategy'.

The persons convicted of the genocide in Srebrenica who are now free men are Slobodan Jakovljevic, sentenced to 28 years, Aleksandar Radovanovic, sentenced to 32 years, Branislav Medan, sentenced to 28 years, Brane Dzinic, sentenced to 32 years, Milenko Trifunovic, sentenced to 33 years, and Petar Mitrovic, sentenced to 28 years. The court also released three men who were convicted of the war crimes in Jajce municipality: Milorad Savic, sentenced to 21 years, Mirko Pekez, sentenced to 14 years and Mirko Pekez, sentenced to 29 years. Nikola Andrun, sentenced to 18 years for a war crime in the Gabela prison camp near Capljina, was also set free.