Home
DUTCH MINISTER 'SHOCKED' AT RELEASE OF WAR CRIMINALS
Minister Timmermans deplores the fact that the BH authorities didn't take more time to consider how to apply the judgment of the European Court of Human Rights without releasing the convicted persons. He has called on the BH authorities to prevent the release of other war criminals and to make sure that those who have already been convicted will serve their sentences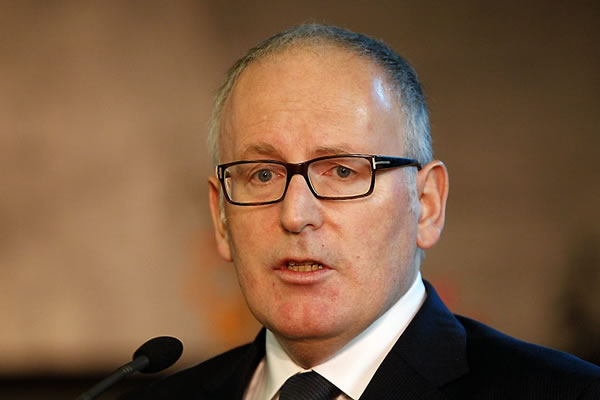 Frans Timmermans, Dutch minister of theforeign affairs
Dutch foreign minister Frans Timmermans expressed his 'shock' at the decision of the BH judicial authorities to release ten convicted war criminals pending their re-trial, the Dutch media reported.
The Dutch minister was astounded to hear that several individuals convicted of the gravest crime, genocide, have been released. Saying it was 'incomprehensible and will have a serious impact on relatives', Minister Timmermans noted that he 'sympathizes deeply with them'.
Minister Timmermans deplores the fact that the authorities didn't take more time to consider how to apply the judgment of the European Court of Human Rights without releasing the convicted persons. Stressing it was 'essential for BH`s credibility', Minister Timmermans called on the authorities of Bosnia and Herzegovina to prevent the release of other war criminals and to make sure that those who have already been convicted will serve their sentences.
Finally, Minister Timmermans indicated he would consult with the EU partners on the 'consequences of this regrettable development'.