Home
NARRATIVE ON DESTRUCTION OF CULTURAL HERITAGE PRESENTED
The interactive narrative Targeting History and Memory was presented last week in the Historical Museum of Bosnia and Herzegovina in Sarajevo and the Mimara Museum in Zagreb. The narrative was produced by SENSE-Centre for Transitional Justice.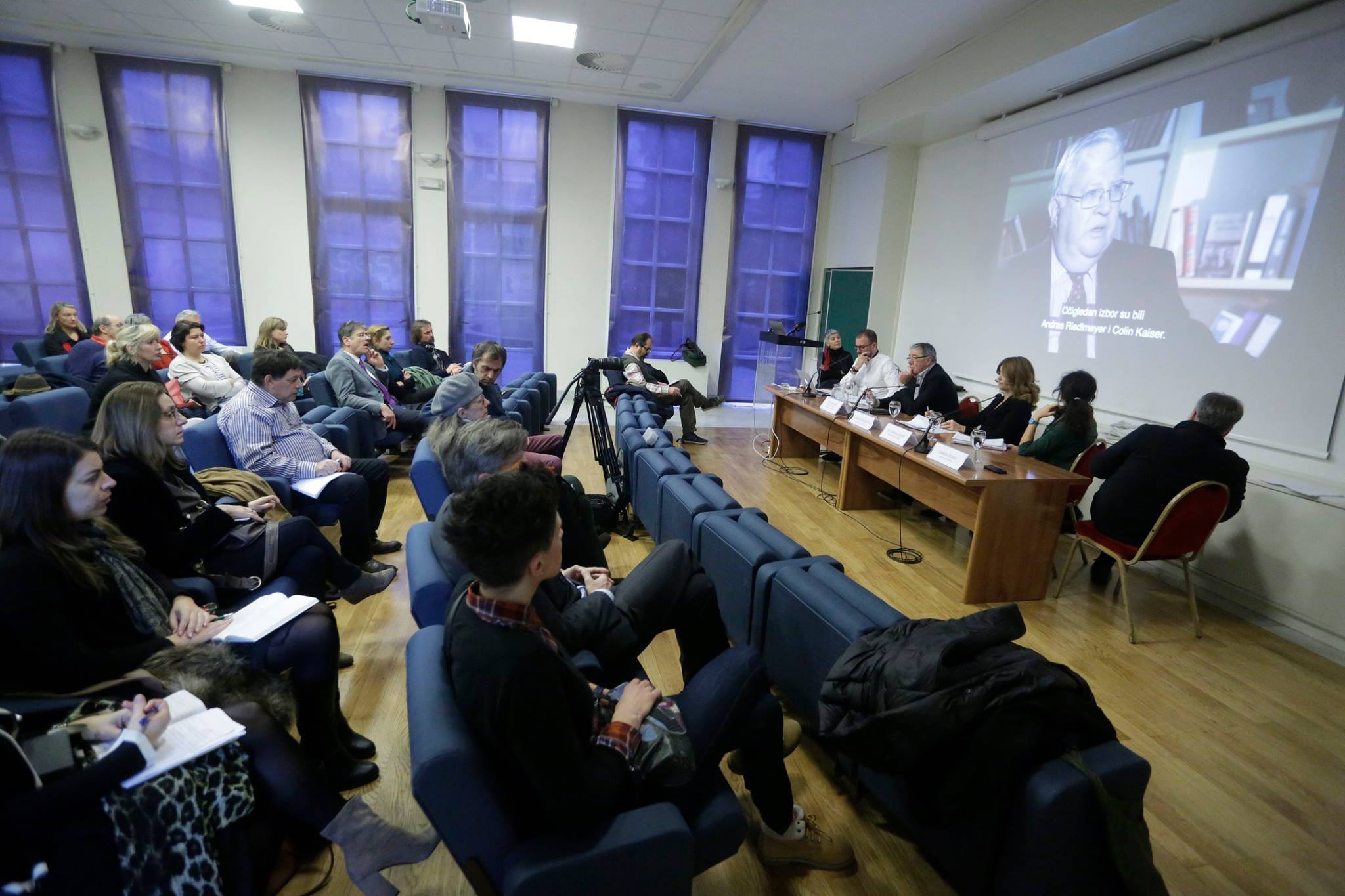 Promotion of the narrative Targeting History and Memory, museum Mimara, Zagreb 16.11.2016
Targeting History and Memory, a new interactive narrative produced by the SENSE-Center for Transitional Justice, was presented in Sarajevo and Zagreb last week. The program focuses upon the Tribunal's investigations and trials involving crimes against cultural heritage during the wars in the former Yugoslavia.
Two of the group of authors Mirko Klarin and Mina Vidakovic presented the narrative at the opening in the Historical Museum of Bosnia and Herzegovina. Director of the Museum Elma Hasimbegovic spoke about the importance of the protection of cultural heritage and the need to prosecute individuals who take part in its destruction. Goran Simic, a poet from Sarajevo, stage director Dino Mustafic and historian of architecture Amra Hadzimuhamedovic also spoke about the topic. Ms. Hadzimuhamedovic is former president of the Commission for the Preservation of National Monuments in BH.
The event in Zagreb, held in the Mimara Museum Multimedia Hall, was hosted by the organization Documenta-Centre for Dealing with the Past. Vesna Terselic and Eugen Jakovcic from Documenta addressed the audience, as did art historian Sandra Uskokovic, writer Katarina Luketic and Drago Pilsel, a journalist and theologian.
Photos and media reports on the events in Sarajevo and Zagreb are available at the SENSE agency Facebook page.
Promotion Co-funded by Europe for Citizens Program by European Union
Photos