Home
TARGETING MONUMENTS
Zagreb is the first city to host the exhibition on the destruction of historical, cultural and religious monuments in the wars in the former Yugoslavia. The exhibition, based on the interactive narrative, Targeting History and Memory, will later be shown in other cities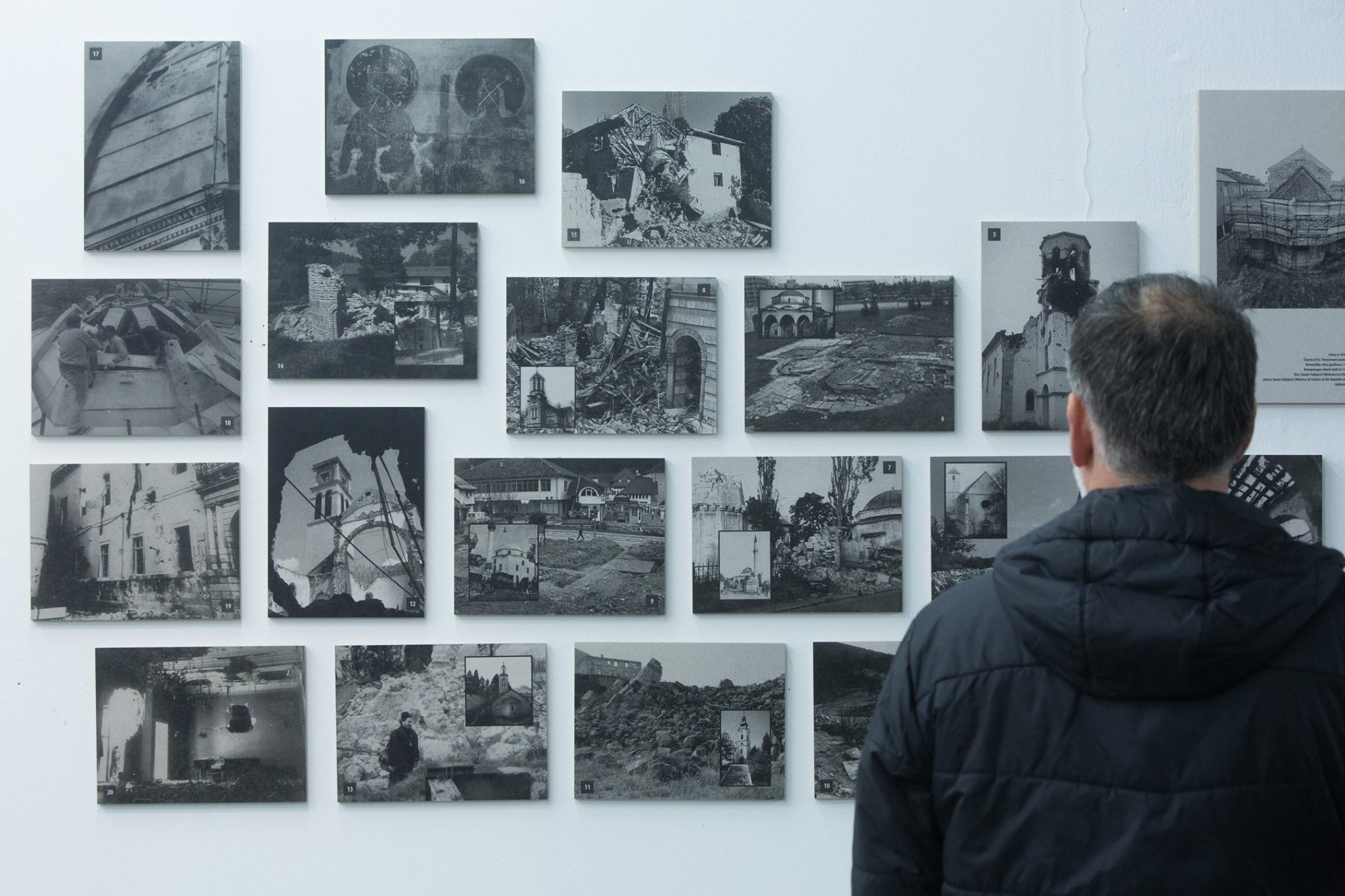 Targeting Monuments, exhibition in Glipoteka, Zagreb / Photo: HINA
The Gliptoteka gallery, run by the Croatian Academy of Arts and Sciences (HAZU) hosted the opening of the exhibition Targeting Monuments, based on the interactive narrative Targeting History and Memory, "Zatiranje istorije i sjećanja", on the SENSE Agency website. The exhibition is part of a joint project run by SENSE – Centre for Transitional Justice from Pula, Documenta – Centre for Dealing with the Past from Zagreb, the Humanitarian Law Centre from Belgrade, BH History Museum from Sarajevo and Europa Nostra organization from The Hague.
Apart from showing how the destruction of historical, cultural and religious heritage in the 1990s wars in the former Yugoslavia was investigated and prosecuted at the International Criminal Tribunal for the former Yugoslavia (ICTY), the exhibition includes documents on the systematic devastation of the monuments to the struggle against Nazism in World War II; no one has ever been held responsible for their destruction, either at the ICTY or domestic courts.
The exhibition is curated by Branka Benčić, who was assisted by Tihana Puc, Barbara Blasin and Sandra Vitaljić.
Before the opening, there was a panel discussion on the destruction of historical and cultural monuments, moderated by Eugen Jakovčič; art historians Snješka Knežević and Zvonko Maković, museologist Marko Sjekavica, and directors of Documenta and SENSE, Vesna Teršelič and Mirko Klarin.
After Zagreb, the exhibition will move to Belgrade, Sarajevo, The Hague and Pula.
Photos