Home
RECORD NUMBER OF DETAINEES IN THE HAGUE
When six leaders of so-called Herceg-Bosna surrendered yesterday, the number of detainees in the UN Detention Unit rose to 61 – which means there are "just a few more free cells" in the Detention Unit. The General Staff of the UN Detention Unit has been reinforced substantially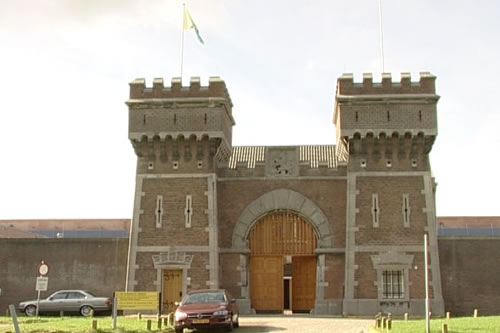 UN Detention center in Scheveningen
After the voluntary surrender of eight indictees in the last ten days, the UN Detention Unit is almost at full capacity. There are currently 61 detainees in the Unit; five accused have been provisionally released pending trial.
Despite the record number of detainees and the fact that at the moment, he has "just a few more free cells," Tim McFadden, the commanding officer of the UN Detention Unit, does not envisage any "capacity crisis." Preparations are underway for the transfer of seven or eight persons whose convictions have been upheld by the Appeals Chamber. They will serve their sentences in the prisons of countries that have appropriate agreements with the Tribunal.
The voluntary surrender of four HV and HVO generals has substantially reinforced the UN DU (Detention Unit) General Staff. At present, it consists of 13 generals and an admiral from virtually every army involved in the conflict in the former Yugoslavia over the past decade: JNA, VJ, HV, VRS, HVO and BH Army. Missing are the generals of the KLA, which is represented by Fatmir Limaj, nicknamed Commander Celiku; there are no commanders of the Macedonian and Albanian forces involved in the 2001 conflict.
The UN DU General Staff currently has six HV and HVO generals (Blaskic, Cermak, Markac, Praljak, Petkovic and Ademi; the latter has been provisionally released); there are four JNA and VJ officers of the highest rank (Ojdanic, Mrksic, Strugar and Jokic); and two generals each from the VRS (Krstic and Galic) and the BH Army (Hadzihasanovic and Halilovic; the latter has also been released pending trial). The doyen of the UN DU corps of generals is Tihomir Blaskic, who has been in detention for eight years.
Among the fugitives from international justice there are no less than seven generals, foremost among them Ratko Mladic and Ante Gotovina. There is the VRS general Dragomir Milosevic, accused of shelling Sarajevo in 1994 and 1995, and four generals of the VJ and the Serbian Ministry of the Interior (Pavkovic, Lazarevic, Djordjevic and Lukic), who have been accused of crimes committed in Kosovo in 1999. It is expected that by the end of the year, when all the Hague Tribunal's investigations are set to be completed, a few more officers of the highest rank will be indicted--particularly those from armies not yet represented in the UN DU General Staff.
Photos