Home
GOOD ENOUGH FOR THE HAGUE, NOT GOOD ENOUGH FOR ARUSHA
Judges at the Rwanda Tribunal refuse to consider amendments adopted by judges at the Tribunal for the former Yugoslavia, concluding that the amendments limit the independence of the Chief Prosecutor.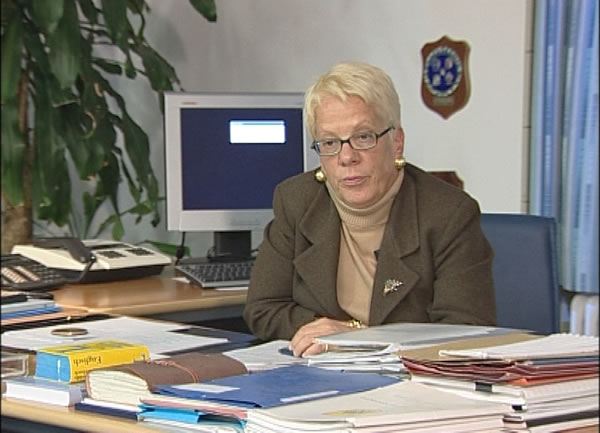 Carla del Ponte, chief prosecutor in the Tribunal
The Office of the Prosecutor has yet to receive the written "clarification" Chief Prosecutor Carla del Ponte requested from Tribunal President Theodor Meron.
The "clarification" pertains to the sudden amendment of Rule 28 of the Rules of Procedure and Evidence that, according to Carla del Ponte, limits the independence of the Chief Prosecutor and violates the Statute of the Tribunal. A new criterion for the confirmation of indictments has been introduced, with a new "supervisory body" controlling whether future indictments signed by Del Ponte concern only the "most senior leaders." If the five-judge Bureau decides that a person is not senior enough to meet the standard, the indictment will not be considered for confirmation.
The amendment, so the explanation goes, was made at the initiative of the Security Council, which in March called upon the tribunals for the former Yugoslavia and Rwanda to "concentrate on the most senior leaders" as part of their exit strategies.
The initiative was, however, interpreted in different ways in The Hague and in Arusha. At their plenary session last week, judges in Arusha refused to consider a similar amendment to their Rules of Procedure. In their opinion, the amendments are a violation of the Statute since they limit the independence of the prosecutor.
Although she has not received the "clarification" she sought, Del Ponte's arguments received a boost from judges at the Rwanda Tribunal. SENSE has learned that the Chief Prosecutor will present the arguments in mid-June to the Security Council, when she submits her biannual report.