Home
SESELJ, STANISIC, SIMATOVIC AND MARTIC TO BE TRIED SEPARATELY
The Trial Chamber denies the prosecution motion to join the cases against Vojislav Seselj, Jovica Stanisic, Franko Simatovic and Milan Martic and to try them together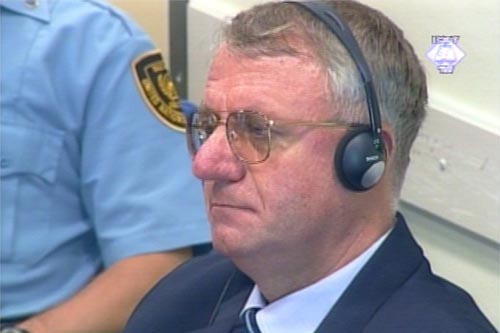 Vojislav Seselj in the courtroom
Trial Chamber III denied the prosecution motion to join the cases against Vojislav Seselj, Milan Martic, Jovica Stanisic and Franko Simatovic, ordering separate trials for all three indictments, it was announced at the Tribunal today.
As they considered the prosecution motion, the Chamber notes in its decision, the judges took into account "judicial economy, conflicts of interest, rights of the accused, rights of the accused, minimizing hardship for witnesses and consistency in verdicts. They concluded that none of these factors militated in favour of a joinder. On the contrary, the factors of judicial economy and rights of the accused, in the opinion of the Chamber, speak strongly against the joinder of the cases, because it would "substantially delay commencement of Martic's case", in detention in The Hague since May 2002.
SENSE has learned that the prosecution is considering whether to file an appeal against the decision of the Trial Chamber.
Photos